Diamond Coach Dealer for Upstate New York
Since 1994, Gorman Enterprises has been an official dealership for Diamond Coach, as well as an authorized service center. With such a longstanding partnership, we have come to know and value the Diamond Coach product line. With flexible and quality options, Gorman Enterprises is positive you can find a model that fits your organizations needs. And for any follow up work on the life of your bus, Gorman Enterprises is second to none in service and capabilities.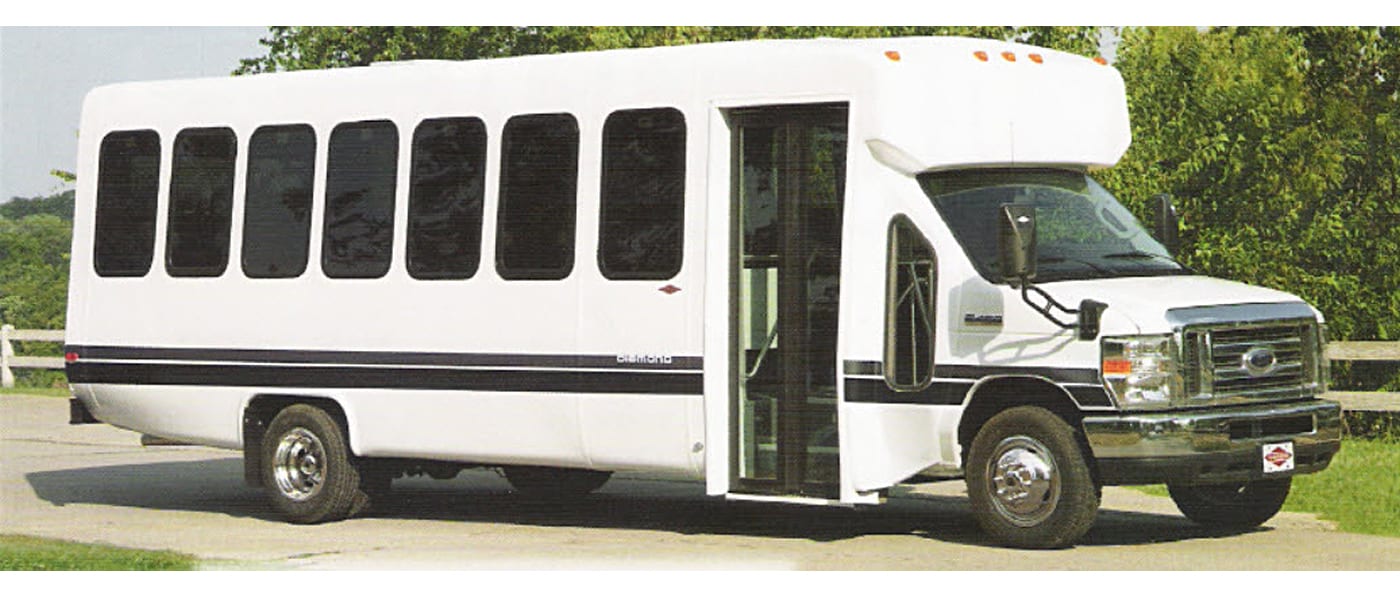 Experience the Diamond Difference!
For more than five decades, Diamond Coach customers have become the most loyal in the industry. They have learned the incredible difference between buying a bus and making a transportation investment.
Certainly you can spend less for a comparably sized vehicle, but you cannot get more for your money. Diamond gives you additional payload and superior strength due to the unique composite construction. That also gives you increased efficiency and lower operating cost. Attention to detail in both design and assembly literally allows passengers to hear the difference by enjoying the ride in a Diamond Coach without the normal squeaks and creaks typical of so many commercial vehicles.
Buyers who have experienced the quiet ride, efficient operation, trouble-free ownership and higher retained value of a Diamond Coach simply never consider any other option. They learned the tremendous difference between buying a bus and investing in a coach.
Diamond Coach Bus Gallery