Glaval Bus Dealer for Western and Central New York

Since 2008, Gorman Enterprises has been an official dealership for Glaval Bus as well as an authorized service center. Glaval Bus is one of North America's top manufacturers of transit and retail specialty coaches, and the quality and customization available for their buses proves why. With Glaval Bus, Gorman Enterprises can work with you to design a custom bus to suit your transportation needs and back it up with impeccable service and support after the sale. Any organization looking for a well-built bus at an economical price will find Glaval Bus to be an obvious choice.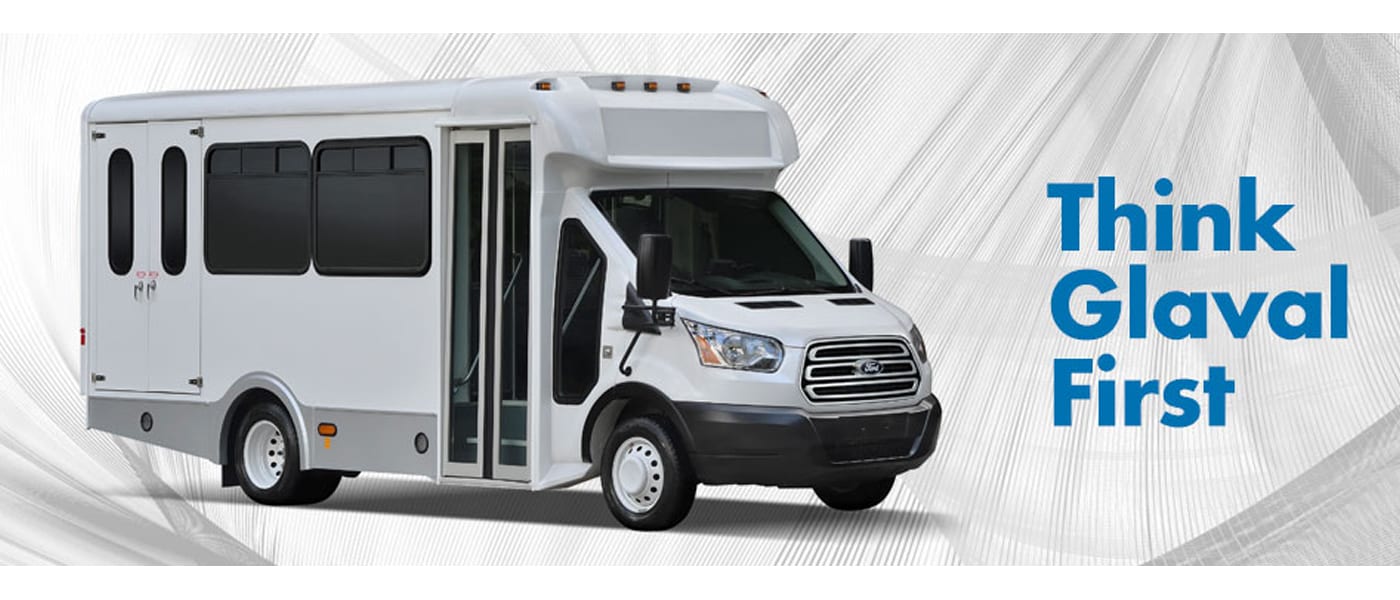 Titan II Low Floor Bus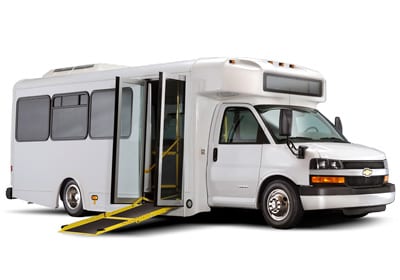 Whether it's a wheelchair passenger, business traveler or an elderly rider, the Titan II LF Bus completely eliminates the need for steps to enter or exit the vehicle. There is also no longer a need for the traditional wheelchair lift. The Titan II LF is offered with either a Braun or Ricon bi-fold power ramp. This new low floor kneeling bus utilizes the rugged Chevy G4500 Gas chassis platform along with a heavy duty "Purpose-Built" floor structure designed and produced by Spartan Chassis.
One of the most impressive features of the Titan II LF is the 4-corner, self-leveling air-ride suspension with kneeling capability. With the touch of a switch, the complete unit will kneel to achieve a 1:6 ramp slope which exceeds ADA's current minimum, at the same time providing a level floor surface for all wheelchair positions. The Titan II LF offers true random access for up to 5 wheelchair positions or can seat up to 21 ambulatory passengers. With Glaval's solid reputation for building a quality product, the Titan II LF is sure to help make life easier!
Universal Bus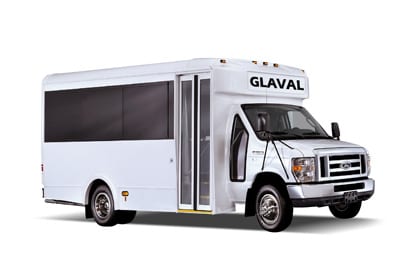 When it comes to meeting tough requirements for performance, reliability and passenger comfort, the Universal addresses all your concerns, whatever your transportation needs! Up to 25 passengers can travel in solid, quiet comfort with an interior styled to meet your specific application requirements.
Steel-Safe construction wraps passengers in strength and comfort. The Universal bus is designed to accommodate a variety of applications without sacrificing quality. With many standard features and hundreds of options, you can have the rugged durability of an all-steel bus at an affordable price.
Think Glaval First
Glaval Bus has been manufacturing transportation solutions for over forty years, entering the Commercial bus market in 1999. Partnered with Forest River, Inc., a Berkshire Hathaway company, Glaval Bus has the ability to take on a wide variety of commercial bus projects. Under the Forest River umbrella, Glaval Bus is able to reduce costs, improve quality, access world-class technology, and position themselves for future growth and stability.
It is vital in such a competitive marketplace that Glaval Bus finds ways to differentiate themselves from other manufacturers. They do so by saying yes, where others say no. Commercial buses have gotten increasingly complicated as the market has matured – users are expecting more functionality from the vehicle, both in the electronics and mechanical systems. Glaval Bus prides itself in finding ways to meet these new expectations.
The attention paid and the care taken in keeping safety, quality and after-market service foremost in mind before, during and after the manufacturing process has a great deal to do with Glaval Bus' long term success.